Westmill Industries is an award-winning dryer manufacturer, parts supplier and design services company serving the North American and international panel board industry. The Company has serviced some of the largest and most respected wood products and gypsum board companies with innovative dryer and material handling equipment solutions.
Highly Knowledgeable Team
Westmill employs engineers and consultants with deep dryer knowledge sought after by customers looking for cutting-edge, innovative solutions.
Our dedicated team members are at the core of who we are; please read below to meet our team!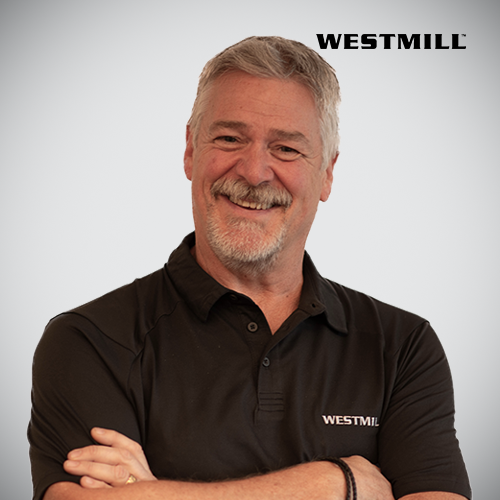 Mike Crondahl – Owner /CEO
Professional
From a young age, Mike Crondahl grew up in-and-around Plywood Mills always wanting to help his father Victor when calling on customers, looking at equipment or holding the flashlight for his father.
Fresh from high-school in 1980, Mike spent 4 years working in the property admin. department of a Vancouver based bank, 3 years working as a Property Administrator for the North Fraser Harbour Commission, then 4 years as the sole-owner and president of "International Patent Search Corporation"
where Mike help businesses and individuals to search for prior 'intellectual property' within the US,
Canadian and International Patent offices.
In 1990, at 28 yrs. old Mike started working with Vic at Westmill, eventually taking over as President &
sole-owner after Vic's passing in 1996.
Personal
Mike is an outdoorsman, sportsman, golfer, hunter, fisherman and avid powerboater/sailor. Mike raced sailboats competitively for many years, and now enjoys casual cruising with friends and family. Mike enjoys getting away on his Harley or on his Adventure Touring bikes whenever he can.
Mike and wife Jeanette have 3 beautiful young children…. Mary, Tommy, and Lily.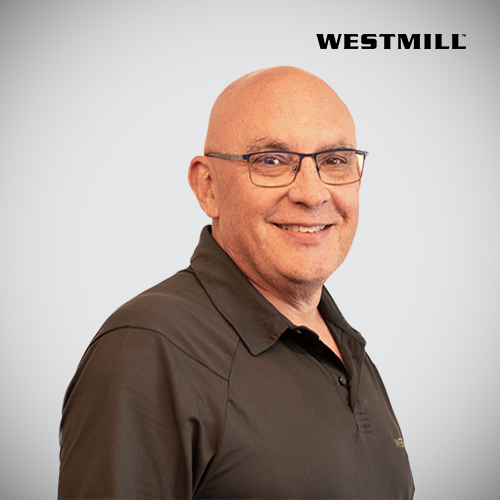 Personal
Born and raised in Johannesburg South Africa, married Linda with one daughter Caroline. Immigrated to Canada in 1998. Enjoys travel, photography, and soccer
Stephen Peel – General Manager
Professional
Joined Westmill in September 2020 as General Manager. Looking after day to day running of the organization. Qualified as a ticketed machinist in 1984, and worked as a hydraulics systems designer for 10 years.
In Canada designed Crane products in Delta, moved to Chilliwack in 1999, and started designing Natural Gas compressors and Roll Forming equipment. Mechanical designer at Alliance Concrete pumps.
2008, Ironside Design Manufacturing Vice President.
Achievements
Past Chair Canadian manufacturers and Exporters BC Division.
Board member Canadian Manufacturers and Exporters National Board.
ITA BC TAC (Manufacturing) Board Member.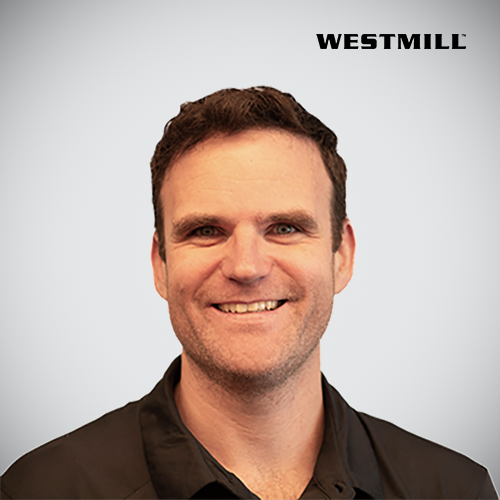 George Harmati – Technical Sales Manager
Professional
George completed his education at the University of British Columbia, earning a degree in Chemical Engineering.  He has over 20 years of Technical Sales and Service experience selling chemicals and machinery to Pulp & Paper, Mining, Plywood, and the Gypsum Board Industries.  George enjoys working in the forestry industry and is passionate about delivering first-class solutions to customers to increase their production and improve their processes.
Personal
George enjoys spending time outdoors with his family skiing, camping, swimming, and coaching his sons' soccer teams.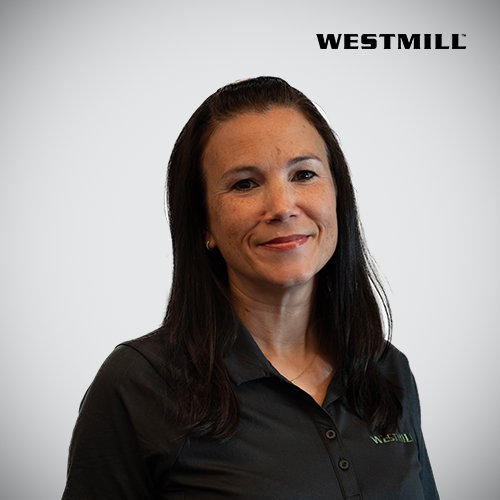 Jenny Jeffries – Parts Sales Manager
Professional
Jenny has worked in the forest industry for 20 years. She's proud to work for a company that plays a part in the production of sustainable and renewable building products. Focused on customer service, she'll take on other roles as needed in order to deliver customer satisfaction. She values the relationships she has with customers.

Personal
Jenny's joy is spending time with her family. They love to explore and camp, and also to cruise in their classic cars and trucks. Her personal hobbies are reading and gardening.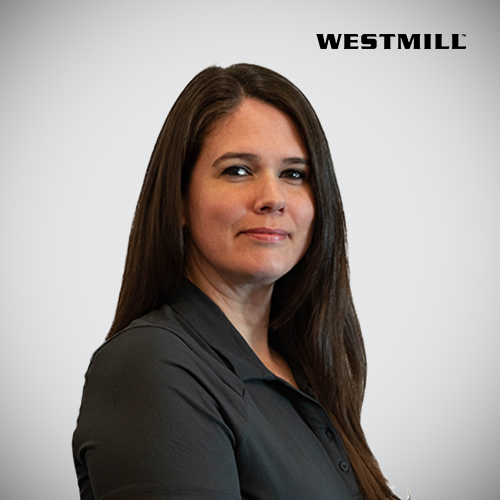 Stacey Brown – Part Sales Specialist
Professional
With over a decade of experience in sales and project co-ordination, Stacey takes pride in fulfilling customers' needs and exceeding expectations.
She enjoys being involved in company committees and operations projects, striving to improve processes and efficiency for an efficient professional environment.
Personal
Stacey comes from a busy household including 2 kids, 3 pets, and an amazing husband of over 16 years.
When not driving her kids to sports or music practices, Stacey enjoys designing and creating homemade projects and long-distance running.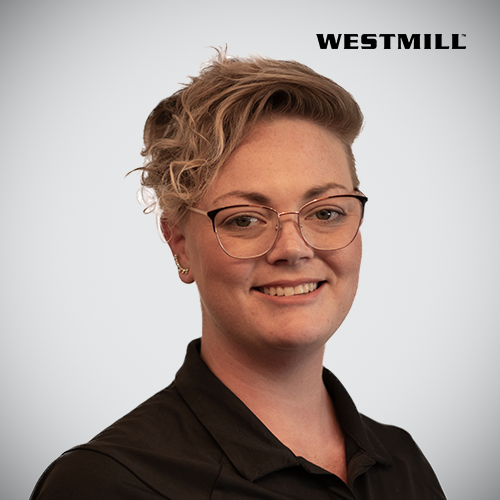 Shelby Yates – Marketing Specialist
Professional
With several years of marketing under her belt, Shelby brings with her a passion for design and a flair for the creative.
After graduating from the Vancouver College of Art and Design, she began working as a graphic artist in Northern British Columbia.
Once she returned to the mainland, her career took her to new heights (literally). Joining an aviation school, she worked on rebranding the image of the company and successfully launched them into the European aviation market.
Shelby also works as a freelance designer with her company.
Personal
When not working on a current project, Shelby loves anything outdoors. From camping, and kayaking, to off-roading. And, when she's not getting lost in the woods, Shelby spends plenty of time entertaining her two nieces, Payton and Parker.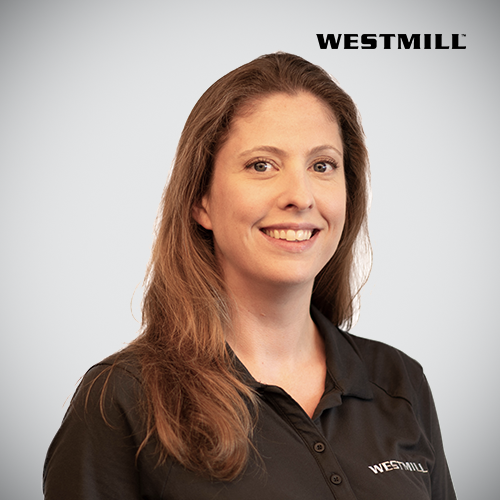 Samantha Buwalda – Logistics & Warehouse Manager
Professional
Samantha joined the team after several years' experience in international shipping logistics.
She is passionate about moving Westmill forward and exceeding our customers expectations for delivering the product they need to reach their production goals. She graduated from UFV with her BA in Communications & Marketing in 2011.
Personal
Samantha enjoys spending time with her family, reading, camping and road trips around our beautiful province of BC.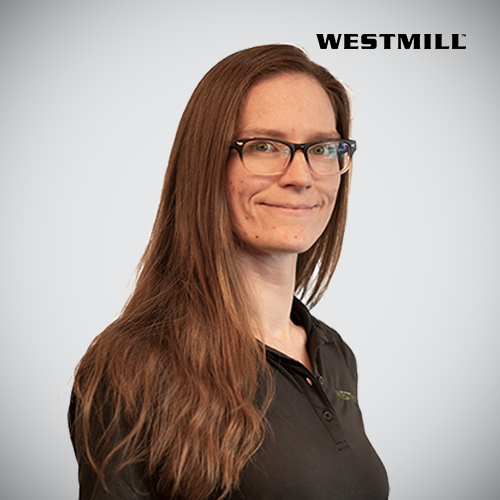 Kryston McGinn – Project Purchasing & Data Entry Assistant
Professional
With a strong history in Logistics, Kryston gained her certification in Production and Inventory Management through BCIT shortly after joining the Westmill team. Her high mechanical aptitude combined with a hands-on can-do approach allows her to work as a close liaison between engineers and suppliers.

Personal
Born and raised in BC's Lower Mainland, Kryston is a little old lady at heart with a modern twist. She can often be found gardening, crocheting, cross-stitching, or making bread and homemade preserves, when she isn't busy working on her classic car or racing at the local indoor karting tracks.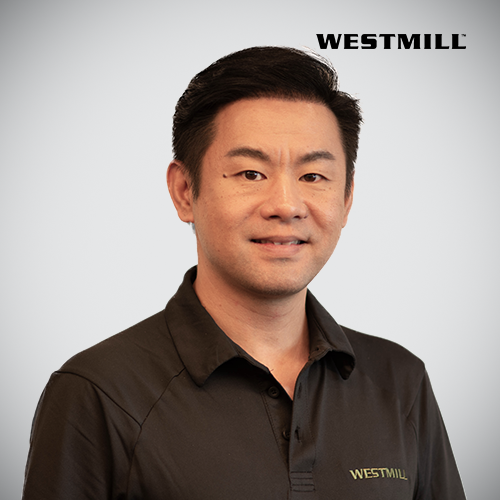 Leon Xia – Production Planner & Purchaser
Professional
Leon has a solid background in Business Administration and Accounting. Over the course of several years, he has been actively engaged in the manufacturing sector, honing his expertise in production planning, overseeing intricate supply chain procedures, and enhancing the overall efficiency and efficacy of supply chain operations.
Personal
In addition to his professional pursuits, Leon nurtures a profound enthusiasm for the art of photography. He finds immense joy in embarking on journeys to new destinations, immersing himself in diverse cultures, savoring local cuisines, and gaining proficiency in various languages.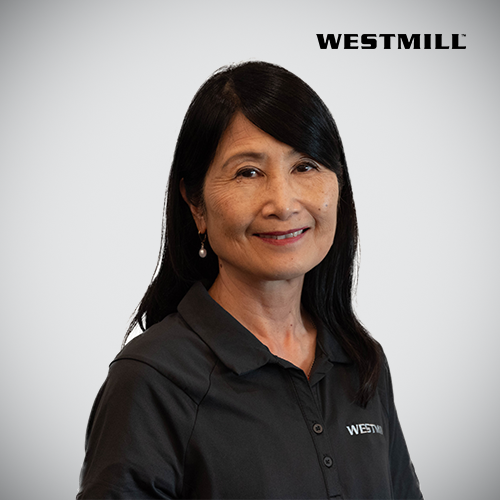 Grace Born – Accountant and Office Manager
Professional
Grace has been with Westmill for more than 25 years and is our longest-serving employee.  She is responsible for managing the financial affairs for Westmill's Canadian and US operations.  Her friendly smile and attitude help make Westmill a pleasant place to work.    She is a very honest, meticulous, hardworking individual with unwavering dedication. Grace is detail oriented with a very strong work ethic.
Personal
Grace is a world-class fencing athlete and has participated in many international competitions with excellent results and medals in the past 15 years.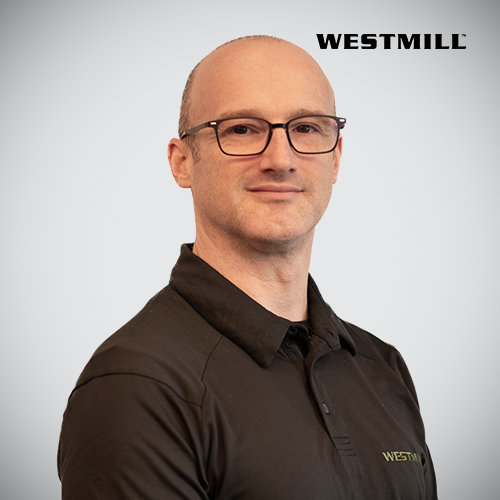 Michael Dow – Sr. Engineering Manager
Professional
Over 20 years experience working in industrial/agriculture, R&D and engineering/project environments. Have been leading multidisciplinary teams since 2017, turning passion into product.
Personal
Spending time with family is important, a close second is riding bikes and reading.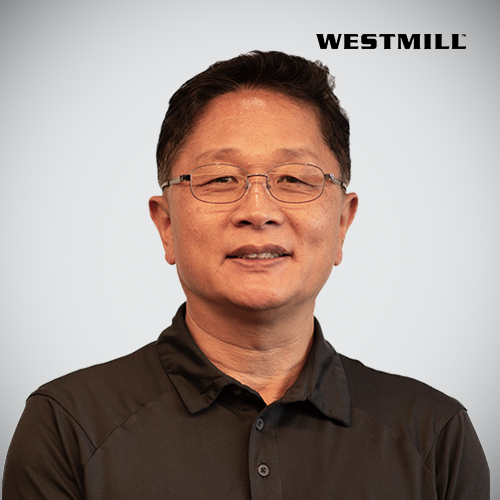 Jiwon Sohn – Engineer
Professional
An expert in transmission design and testing, he possesses a comprehensive knowledge of both the theoretical and practical elements involved in design, testing, and equipment management. His extensive experience has primarily focused on conducting R&D tests on transmissions for passenger cars in Korea and China, as well as designing and developing transmissions for large vehicles in Canada. With a background in machine development and experience working in diverse global environments, he is continuing by helping drive the development Board Dryer Innovation.
Personal
I immensely enjoy and feel  satisfaction from traveling to diverse destinations with my beloved family; capturing captivating moments through the lens of my camera, and creating cherished memories together.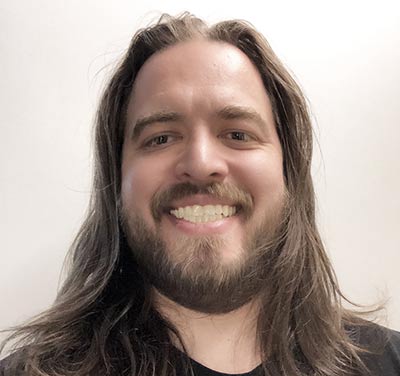 Brett Jarvis – Engineering
Professional
Bachelor in Mechanical Design from BCIT.
Diploma in Web Development from Lighthouse Labs.
Personal
Played in bands since age of 12, including Richard on Richards, the first Pemberton music festival, opened for The Hives at the Commodore Ballroom (Played a promo game of shinny hockey at GM Place with Daniel and Henrik Sedin, Alex Edler, and The Hives that afternoon).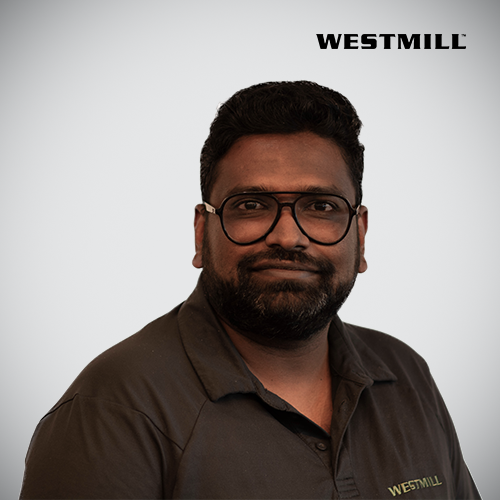 Paul Manoj – Engineering
Professional
Technically oriented Mechanical Engineer with over 6 years of experience in product design and development of metallic and composite structures. Completed a master's degree in Aerospace and holds a bachelor's degree in Mechanical Engineering. Certified Solidworks Professional with advanced skills in 3D Modeling and Finite Element Analysis.

Personal
I enjoy socialising with friends and family, loves playing badminton every weekends. Actively engaged in volunteering activities for church/community services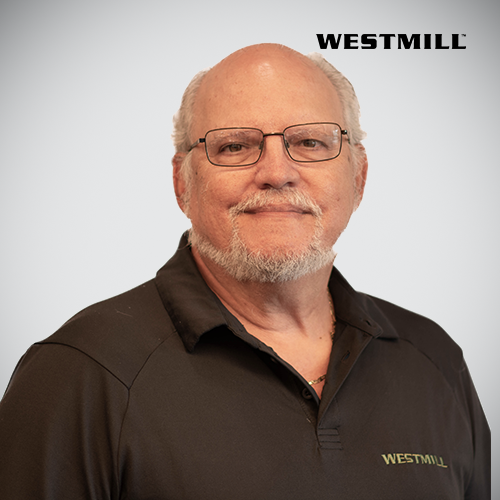 Noel Barker – Engineering
Professional
Noel started his working career as an apprentice Diesel and Electric Fitter. Repairing and maintaining rail locomotives. Moving on to the Mechanical Drawing Office. In his career as a machine designer Noel has designed machines for a sweets and chocolate factory, large wire mesh welding machines and designed large scale vacuum and microwave drying machines for the food industries.
Noel believes that through new innovations Westmill Industries will become the leader in the veneer drying industry.
Personal
Loves to go fishing, do some painting, sitting in the sun with his wife, Susanna, or go fishing.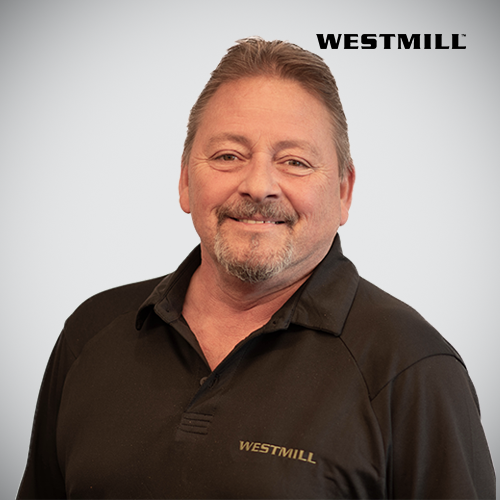 Don Boyd – Mechanical Designer
Professional
I have been involved in mechanical design for over 25 years now, I have had my hands in many large projects from Water park design. Almost all aspects of the lumber industry as well as in mining machinery design.

Personal
Have been called the BBQ king on many occasions, enjoy spending time outdoors with family and friends, Drone photography is new to me, but I truly enjoy it. I am a total gadget person and my daughter teases me all the time.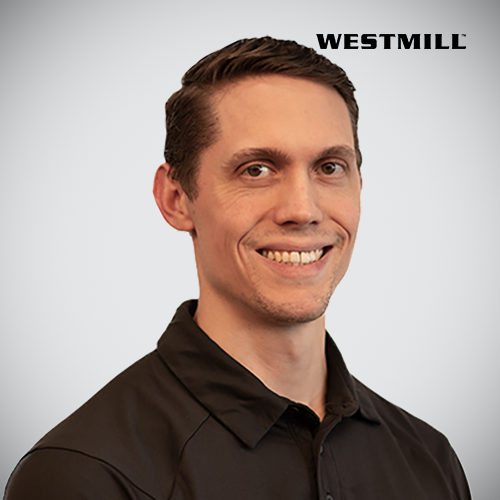 Andrew Ott – Automation Technologist
Professional
Andrew's career in electronics/automation has been diverse and filled with many great opportunities:
Avionics Technician in 

Royal Canadian Air Force

Automation and Robotics Diploma from the University of the Fraser Valley

Controls Systems Technician at Amazon's Fulfillment Center in Tsawwassen

Automation Technologist and Junior Developer at VES-Artex
Andrew is excited to use the skills that he has developed and learn new skills to contribute to Westmill's mission.
Personal
Outside of work, Andrew loves spending time with his wife and two daughters.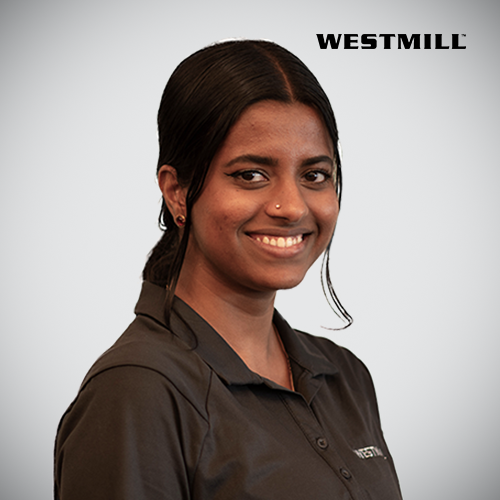 Ankitha Kishorchandra – Engineer
Professional
Ankitha graduated from the University of Waterloo with a Mechanical Engineering degree, class of 2023. Her professional experience spans five co-ops where she cultivated her skills in mechanical and manufacturing design, maintenance planning and material science in busy, bustling industrial environments.
She is proud to call Westmill her first workplace post-graduation and is excited to tackle complex problems while continuously learning from the plethora of information she is surrounded by at Westmill.
Personal
Ankitha's myriad interests include anything music-related, reading books, hiking with friends, ice cream, history and art. She also enjoys talking to her parents in India in her spare time.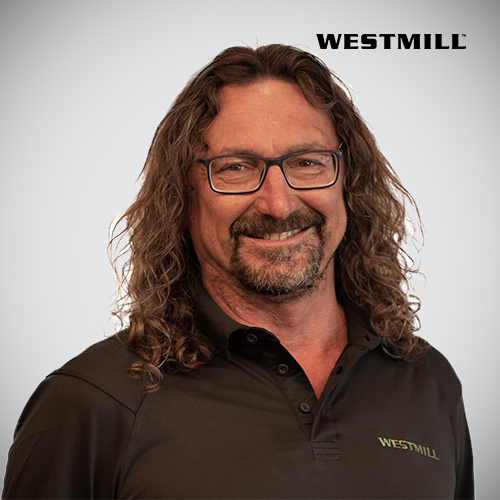 Karel Otcenasek  – Machinist & Fabricator
Professional
Karel has been with Westmill for over 20 years. He started out doing a myriad of jobs, including setting up and running the machine and fab shop. Prior to being with Westmill, he built and repaired boats.
Personal
Karel loves the outdoors. His passion is sailing and kayaking; he's also an avid snowboarder and mountain biker, and he enjoys gardening.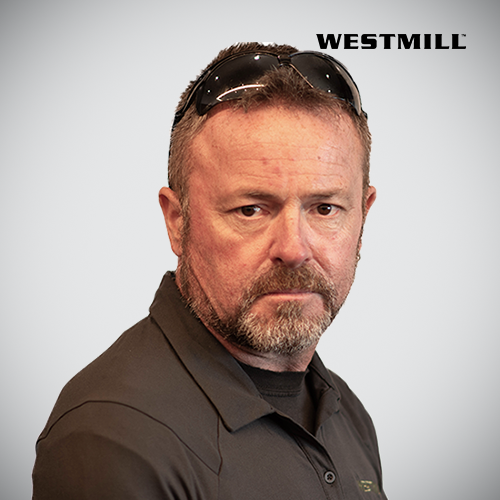 Cathal O'Neil  – Machinist & Fabricator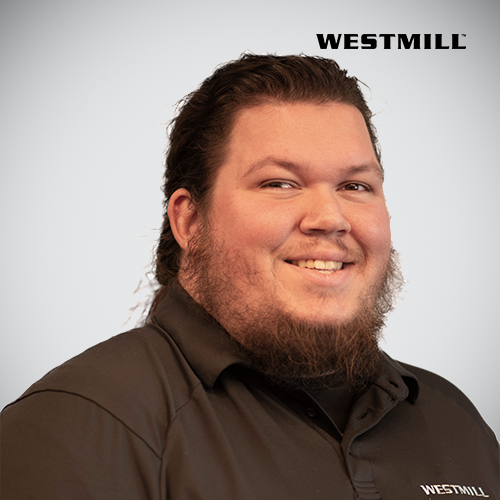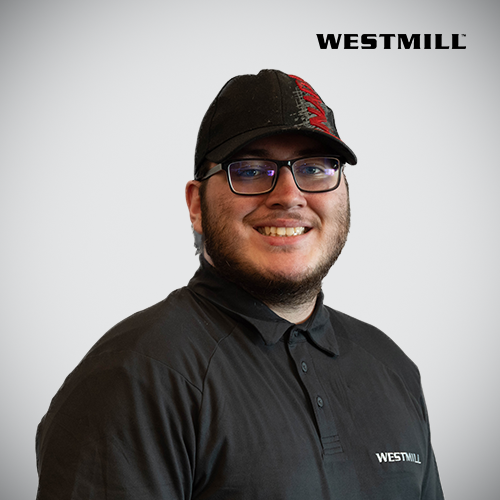 Kai Baker – Logistics & Inventory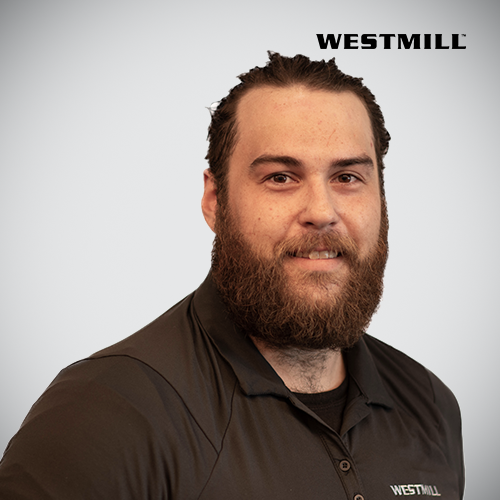 Mackenzy Patterson  – Warehouse